Sean Traverse Rocking Winnipeg's Airwaves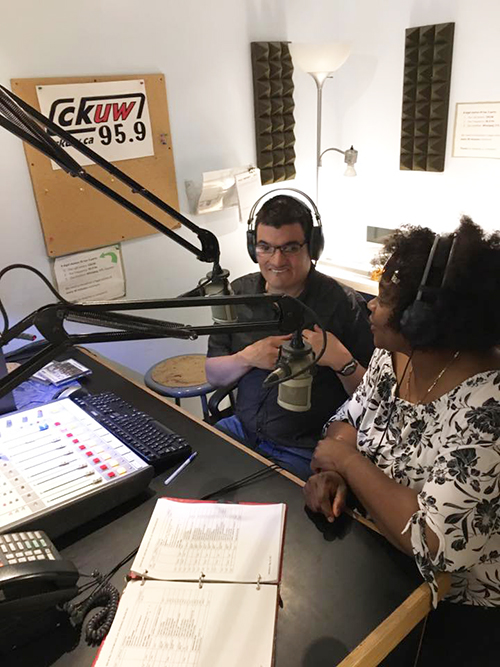 Sean Traverse (right) hosting The Sean Show on CKUW
For nearly three years, Sean Traverse has been bringing the best in Canadian music to listeners of CKUW.
Sean, a participant at Equal Opportunities West, hosts The Sean Show on Monday afternoons from 12:00 pm to 1:00 pm with a patriotic twist.
"It's about playing Canadian music like The Tragically Hip, The Guess Who and Great Big Sea," he says of his show on the University of Winnipeg's radio station. "I like to be on the radio because it's just fun."
Sean says he has had guests on the show before, including Manitoba musician Stacey James, among others.
"I plan on keeping it going as long as I'm able," he says. "I like featuring Canadian music because Canada is a great place to live."
You can listen to The Sean Show by tuning your dial to 95.9 FM or online at ckuw.ca/listen.
Added: Wed February 12th 2020