Congrats to one of our own!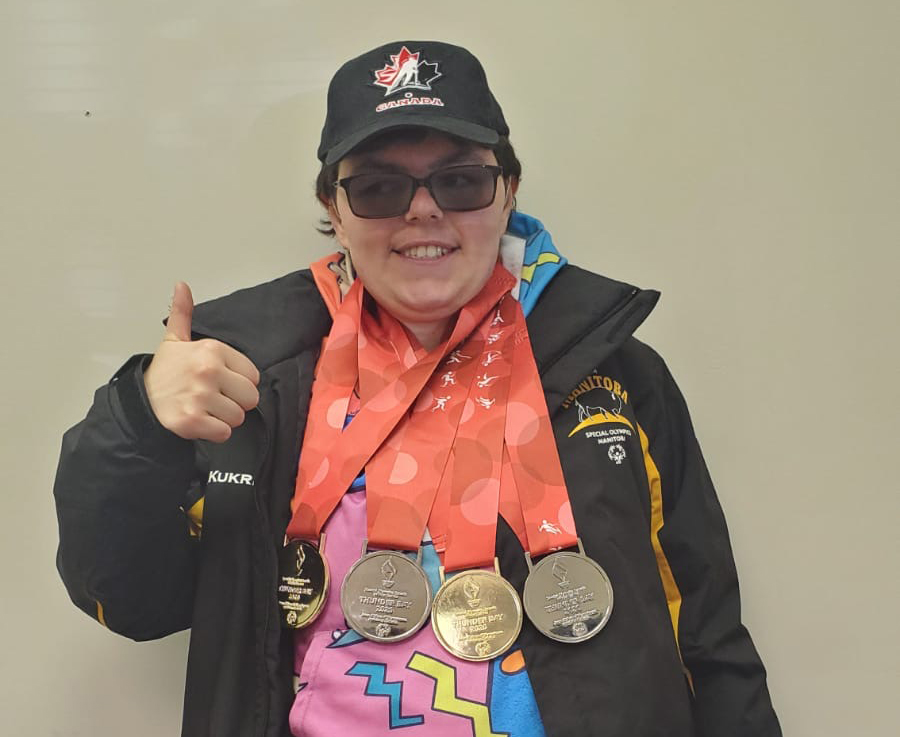 Equal Opportunities West wants to send out a big congratulations to all the participants in this year's Special Olympics Canada Winter Games, especially our own Beth Prendergrast, who took home a whopping four medals from the event!
She earned two gold medals and two silver medals for her individual speed skating events. Her gold medals came in the 222 and 500 metre events and the silver medals came in the 111 and 333 metre events.
Beth has been speed skating since the third grade, when her mom introduced her to the Special Olympics program, just like her brother and sister.
"I'm happy and I feel very proud of myself," Beth said. "I worked very hard."
The Games took place in Thunder Bay, Ontraio from February 25-29, 2020.
Added: Tue March 10th 2020