September 2nd event with MP Marty Morantz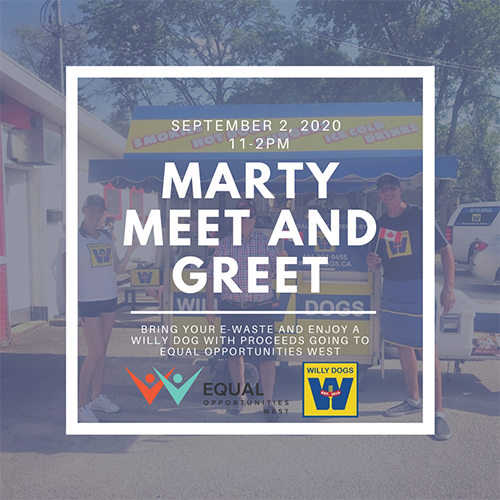 Member of Parliament Marty Morantz (Charleswood-St. James-Assiniboia-Headingley) will be at our Portage Avenue location on Wednesday, Sept. 2 for a meet and greet and e-waste recycling drive!
Willy Dogs will be on location, with $1.00 from every hot dog sold going towards our program! In addition, all e-waste donations will be gladly accepted.
The event takes place from 11:00 AM - 2:00 PM at 3570 Portage Avenue!
Email info@equalopportunitieswest.com or visit our Facebook, Twitter and Instagram pages for more information.
Added: Thu August 27th 2020